NAPARIMA COLLEGE
FOREVER

Jan. 2005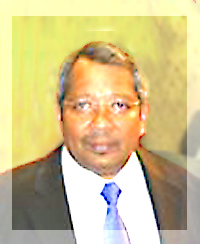 Kenneth R. Bainey

Chief Information Officer at the
Information and Communications Technology Services
Alberta Transportation Ministry.

---
Ken, who attended Naparima between 1960 and 1966, has recently authored and published a land-mark text-book on computer project management, published by the world-renowned Engineering series publisher..London and Boston, Artech House Publishers. (www.artechhouse.com)

The book is entitled Integrated IT project management : a model-centric approach

Publisher's Review and Bio

Jan 2016 update: The second edition of this book has now been released, after more than a decade of success:
Integrated IT Project Management: Second Edition (2016)

---
Ken writes:

"...My book is doing quite well, with lots of recognized worldwide exposure. Here are two links where my book has been gaining worldwide recognition.. "The Systems Engineering Approach to IT Project Management is gaining momentum"..

Attached is the latest link to the libraries in the US where my book exists and also used at many of the Universities listed. Included are MIT (world-renowned Engineering school); IBM Research Centre (headquarters) in White Plains-New York; John Hopkins University, NASA Research, etc.

www.worldcatlibraries.org

It also exists/used at Canadian Universities-University of Alberta, UBC, Western, and University of Toronto; and other universities/corporations in the world including: England, Europe, Australia, Germany, India and China, etc..

Here is another link that appears for Engineering Students."

From a San Fernando family, Ken attended Naparima between 1960 and 1966. He has been in Canada for more than 30 years, working and achieving in the IT field for all of his working career. He has always been passionately interested in documenting and managing IT processes, and there is no more solid base of experience for a text-book in this field.

Ken and his wife Carol have two boys. The elder, Kevin, recently graduated as a medical doctor, and married in Toronto.

We are used in Trinidad to celebrate the literary achievements of our sons and daughters in the field of letters, novels and poetry. It is wonderful to see that our literary output also extends to areas beyond these.

Congratulations, Mr. Bainey!
---